As the school year comes to a close, many families have relied on grab-and-go meals provided through their school district. As summer starts, many sites will still be providing food through the Summer Food Service Program. Utahns Against Hunger will be tracking updates to Summer Food information here.
The Child Nutrition Programs Department of the Utah State Board of Education has created a map of sites where schools are providing emergency meal service. Check the map to see service times and locations, many of which will have continued service past the end of the school year.
For parents concerned about meals during the next school year, most school districts provide Free and Reduced Lunch Applications through the school district website.
Check the income guidelines below to see if you may qualify. If your income is below the amount listed for the size of your household, you may qualify.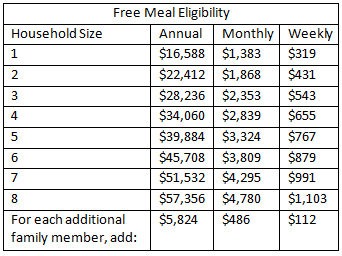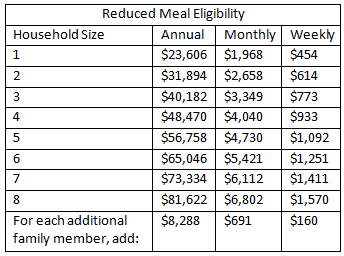 For more information on food pantries, access to benefits, and other resources, look at our county by county guides. Also remember to help prevent the spread of the virus by following these guidelines.
For information about other services, visit Utah 2-1-1 (or call at 801-736-8929).