As a part of COVID-19 response, the USDA has extended waivers allowing schools to participate in the Summer Food Service Program through December, 2020. Most of these meals will be integrated into normal food service, but some districts are operating community sites as well. Check our summer food page for more information.
Even if you are receiving free meals now, it is still important to know eligibility for Free/Reduced meals. Depending on your school district, you can either apply through your district's website or through a form available from your district.
Check the income guidelines below to see if you may qualify. If your income is below the amount listed for the size of your household, you may qualify.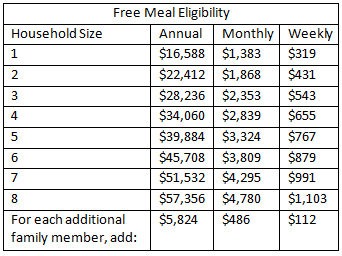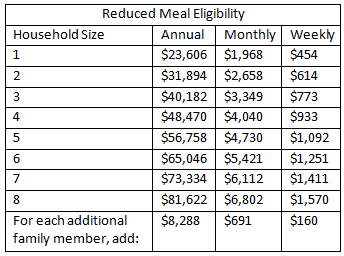 For more information on food pantries, access to benefits, and other resources, look at our county by county guides. Also remember to help prevent the spread of the virus by following these guidelines.
For information about other services, visit Utah 2-1-1 (or call at 801-736-8929).