The Utah Senior Farmers Market Nutrition Program (SFMNP) is a new produce incentive program offering $50 to qualified seniors to spend at authorized farmers markets. SFMNP vouchers can be spent on fresh fruits, vegetables, herbs and honey at local markets.
Through partnership with the Commodity Supplemental Food Program (CSFP) and WIC offices, we are thrilled to reach nearly 3,000 low income seniors across the state.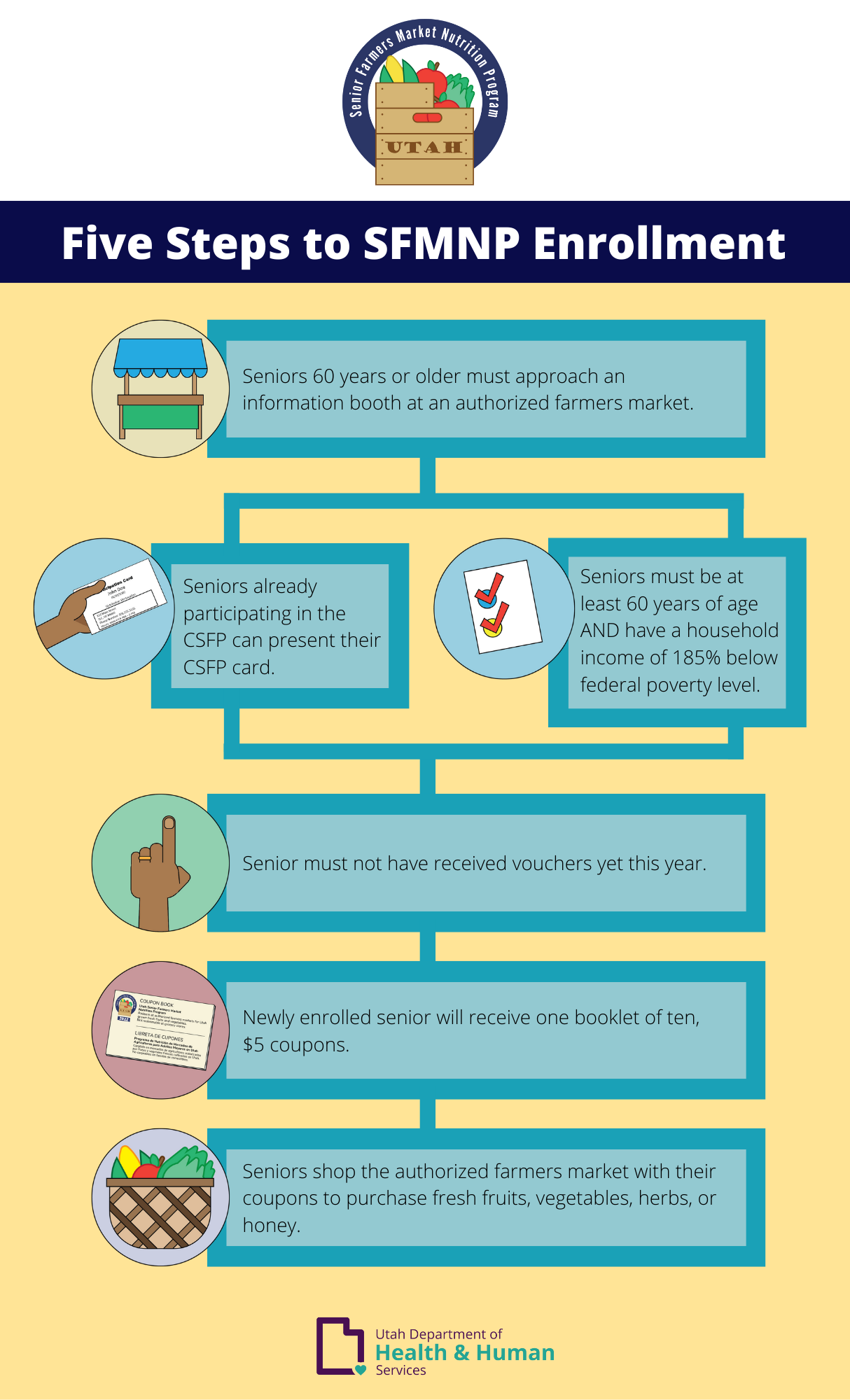 See a list of participating markets here
To pick up the benefit on behalf of someone with limited access to markets:
A designated proxy can collect booklets at a market on behalf of an eligible participant once they complete the official proxy letter. They would then bring the letter, a copy of the participant's ID, and EITHER the participants CSFP card OR a completed self-declared income form.